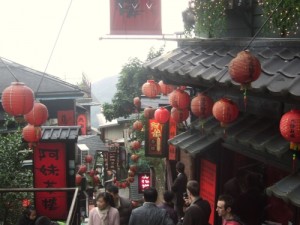 For anyone considering applying for the Huayu Enrichment Scholarship to study abroad in Taiwan, I would highly recommend taking the opportunity.
In my personal experience, Taiwan was a perfect place in whichto improve my Chinese. It took a little while to adjust to the complex characters, and learn the variations in the vocabulary which set it apart from mainland Chinese. Although my basic foundation in the language was quite strong, by the time I left I felt much more confident with speaking and listening – areas which I felt I had lagged behind in previously. With a little confidence, it is very easy to strike up friendships with Taiwanese people as they tend to be very open-minded and warm. ..
As for the scholarship itself, the application process is very straightforward and the Office is great at responding to any queries you may have. Best of all, they hosted an evening near to the Taiwanese Embassy in London which was a perfect chance to meet some of the other scholarship recipients prior to setting off. We also set up a Facebook group, which helped to make the experience a lot less daunting when we arrived there. Since everyone was in a similar situation, having just landed in a strange country all alone, we arranged dinners and drinks to get to know each other, which gave us a great network of support and friendship when we needed it…
Taiwan is well-renowned for being very safe; even as a female travelling alone I never felt in any danger. Taipei is a modern well-organised city, so it is relatively easy to find an apartment and navigate your way around. …
I went to Shida University, which is where many foreigners go because their language school has a good reputation. It was very well organised, classes were taught in small groups of up to ten students, and they provided interesting extra-curricular courses – I took a class in Chinese cooking. There are examinations each term which check your progress, and the textbooks the classes follow are generally very good…
The Huayu Enrichment Course is a wonderful opportunity to learn more about an island which is often overshadowed on the world stage by mainland China. Taiwan is a safe and easy country to live in, so you can focus your energies on learning the language and getting to grips with its vibrant culture. My best advice would be to go with an open mind and embrace the opportunities which come your way.
Saskia Kerkvliet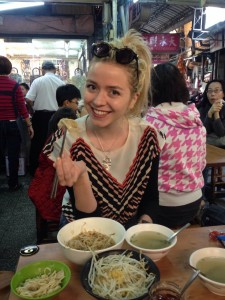 I spent a year studying at National Taiwan Normal University from September 2011 to June 2012. I had a fantastic experience overall; Taiwan is an incredible country in its own right and an excellent place to study Chinese. For somebody used to mainland China, Taiwan can be quite different, but in many ways it's remarkably similar (no matter what Taiwanese people like to say).
The quality of teaching at NTNU is very good. The classes are relatively small (usually fewer than ten people) and the teachers struck me as engaged and interested in their work. There is a range of different classes to choose, including literature, business and current affairs. Classes are taught using complex characters, which is one of the reasons I applied to study in Taiwan. However, if you think learning complex characters will be a chore, don't worry – they're no harder than simplified…
There is a great deal I could write about my time in Taiwan, but the aspects I enjoyed most were the new friends I made (both local and foreign), the improvement I saw in my level of Chinese and the opportunities I was afforded to explore a genuinely fascinating part of the world.
Will Jones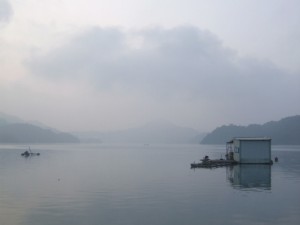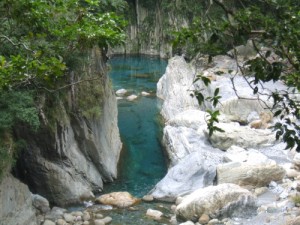 Overall it has up to now been a wonderfully positive experience. The Taiwanese people are very welcoming and I am never made to feel like I don't belong here…
With the Huayu scholarship everyday was quite intense and there was a lot to learn. To get the most out of it you have to push yourself and force yourself not to use English. When you speak to anyone just practice the Chinese that you know, even if it's just hello and you will improve. Use the class time to learn the words and time outside of class to burn this information into your active lexis… I would say to anyone wanting to give it a go to just do it!
You will be able to learn things here that you wouldn't be able to at home and if you take nothing else away from here at least you will have a new language under your belt.
David Boulter