Entries for the BACS Early Career Researcher Prize 2019 have now closed.
The BACS Early Career Researcher Prize, which is kindly supported by the Universities' China Committee in London, was established in 2016 to:
stimulate new research in arts, humanities and social sciences on traditional and modern China;
recognise excellence in the field of Chinese Studies;
promote early career researchers in the field.
The prize
The winner will receive:
The submission deadline was Monday 30 April 2019.
Please read the full conditions and entry requirements before submission.
---
Previous Winners: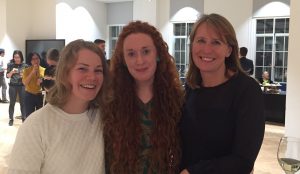 2018:  Ros Holmes.  'Bad Citizens and Symbolic Subjects: Wang Jin, Zhou Tiehai and the Art of (In)Civility'.  Forthcoming in JBACS.
2017:  Kailing Xie.  'Premarital Abortion, What is the Harm?  The Responsibilisation of Women's Pregnancy among China's "Privileged" Daughters'.  Now published in JBACS vol. 8 (1), Jan 2018: 1-31.
2016:  Pamela Hunt.  'Drifting Through the Capital: "Floating" Migrants and Masculinity in Xu Zechen's Fiction'.  Now published in JBACS vol. 6, Dec 2016: 1-34.