British Association for Chinese Studies Conference
University of Oxford
31st August – 1st September 2022
Co-hosted by Asian Studies Centre at St Antony's College, Oxford School of Global and Area Studies (OSGA), and the Oxford China Centre.
BACS is pleased to announce that the 2022 Conference of the British Association of Chinese Studies will be held in-person at St Antony's College, University of Oxford.
Keynote Speakers
 Frank Dikotter, Hong Kong University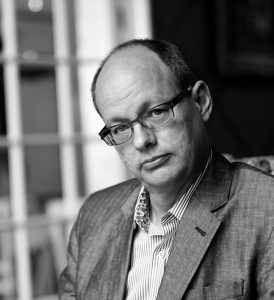 China After Mao
This talk will present China after Mao, a book which uses hundreds of hitherto unseen documents from municipal and provincial archives in the People's Republic to examine forty years of so-called "Reform and Opening Up". The author will cover some of the key episodes in the story of China's transformation from impoverished Maoist backwater into powerful Marxist-Leninist state.
Jieyu Liu, SOAS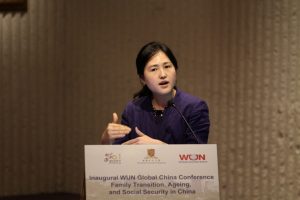 Family Life in Urban China: A Three-Generation Portrait
This talk will draw upon over one hundred life history interviews with three urban generations of men and women to examine how continuities and changes in family life have been shaped by the wider political, socio-economic and demographic transformations since 1949. The portrait it paints offers a forceful alternative narrative to Western modernity theorists' overly homogenized view of intimacy and family lifeThe call for papers and panel proposals is now open!
You can download the programme document and timetable from here: Programme and Timetable.
---
To submit a proposal for a paper or a panel please send a word document to bacs@sant.ox.ac.uk
If you want to propose a paper, please put 'PAPER' in your email subject line. In your word document please give details of your name, email address and institutional affiliation (departmental and university). Please also state your paper title and provide a 250-word abstract.
If you want to propose a panel, please put 'PANEL' in your email subject line. In your word document please give the name, email address and institutional affiliation (departmental and university) of the organizer and each of the presenters. As panels are 90 minutes, it is recommended that panels have four presenters. Please include an abstract to describe the panel overall and then an abstract for each of the papers. Panels need to be diverse with respect to gender, ethnicity, and the career stage of the participants – please explain how your panel meets this diversity requirement in your submission.
Key dates
Call for Papers: Now Open
Deadline for submission of proposals (250 words): 3rd June 2022
Notification of acceptance: June 2022
Registration Opens: 24th June 2022
Registration Closes: 22nd July 2022
Final Programme: early August 2022
Conference dates: 31st August – 1st September 2022
Expected conference fees (including catering, refreshments and conference dinner)
| | | |
| --- | --- | --- |
| | BACS Members | Non-BACS-Members |
| Student/Unwaged | £52 | £65 |
| Waged | £58 | £95 |
BACS members are eligible for a reduced conference registration fee.
How to become a BACS member or to renew your membership
---
Registration on the BACS 2022 conference is now open.
In order to attend the conference, you need to have registered by 5pm (BST) on Friday 22 July. The link for registration is here: https://www.oxforduniversitystores.co.uk/product-catalogue/oxford-school-of-global-area-studies/events/british-association-for-chinese-studies-bacs-conference
Registration includes attendance to the conference and catering/meals including teas/coffees, 2 lunches and the conference dinner.
The conference will be held in person at St Antony's College, 62 Woodstock Road, Oxford OX2 6JF
Here are some accommodation ideas if you are travelling to Oxford for the conference, some of these are within walking distance to St Antony's College and others are not:
Easy Hotel, Summertown, Oxford – https://www.easyhotel.com/hotels/united-kingdom/oxford/oxford
University rooms – https://conference-oxford.com/bb-self-catering
Cotswold Lodge, Banbury Road – http://www.cotswoldlodgehotel.co.uk/
Linton Lodge, Banbury Road  – https://www.bw-lintonlodgehotel.co.uk/
The Buttery, Broad Street – https://www.thebutteryhotel.co.uk/
Travel Lodge – Peartree – https://www.travelodge.co.uk/hotels/60/Oxford-Peartree-hotel
Jurys Inn – https://www.jurysinns.com/hotels/oxford
Royal Hotel Oxford – https://www.royaloxfordhotel.co.uk/
Sports View, Iffley Road – https://www.sportsviewguesthouse.co.uk/
Bath Place – https://www.bathplace.co.uk/